MDT Innovations Inks MoU with
Indonesian Laundry Giants
Internet of Things (IoT) enabler pens alliance with Indonesian giants to work on laundry management solutions
Kuala Lumpur, February 2020 – MDT Innovations Sdn Bhd (MDTi), a deep tech company focusing on IoT, Digital ID, and Security Systems joins forces with Indonesian titans in the linen supply industry through the signing of two Memorandum of Understandings (MoU) with PT Indo Dwi Sentosa and PT Citra Expedisi Utama at MDTi headquarters recently. The collaboration will see MDTi integrating a linen tracking system involving radio-frequency identification (RFID) to linen manufacturers and laundry plants in Indonesia. MDTi's partnership with both companies will include 36 hotels and 7 hospitals in total.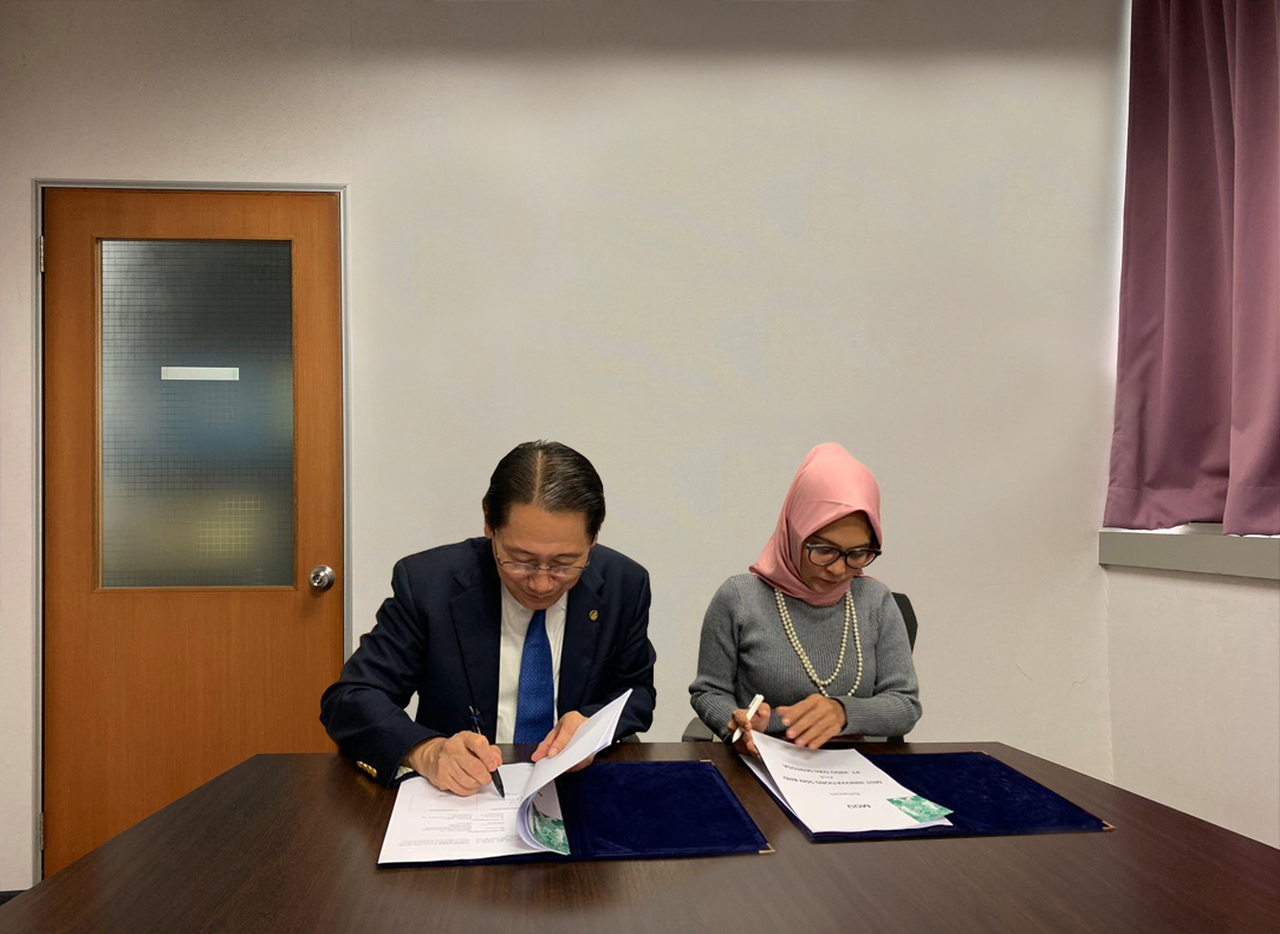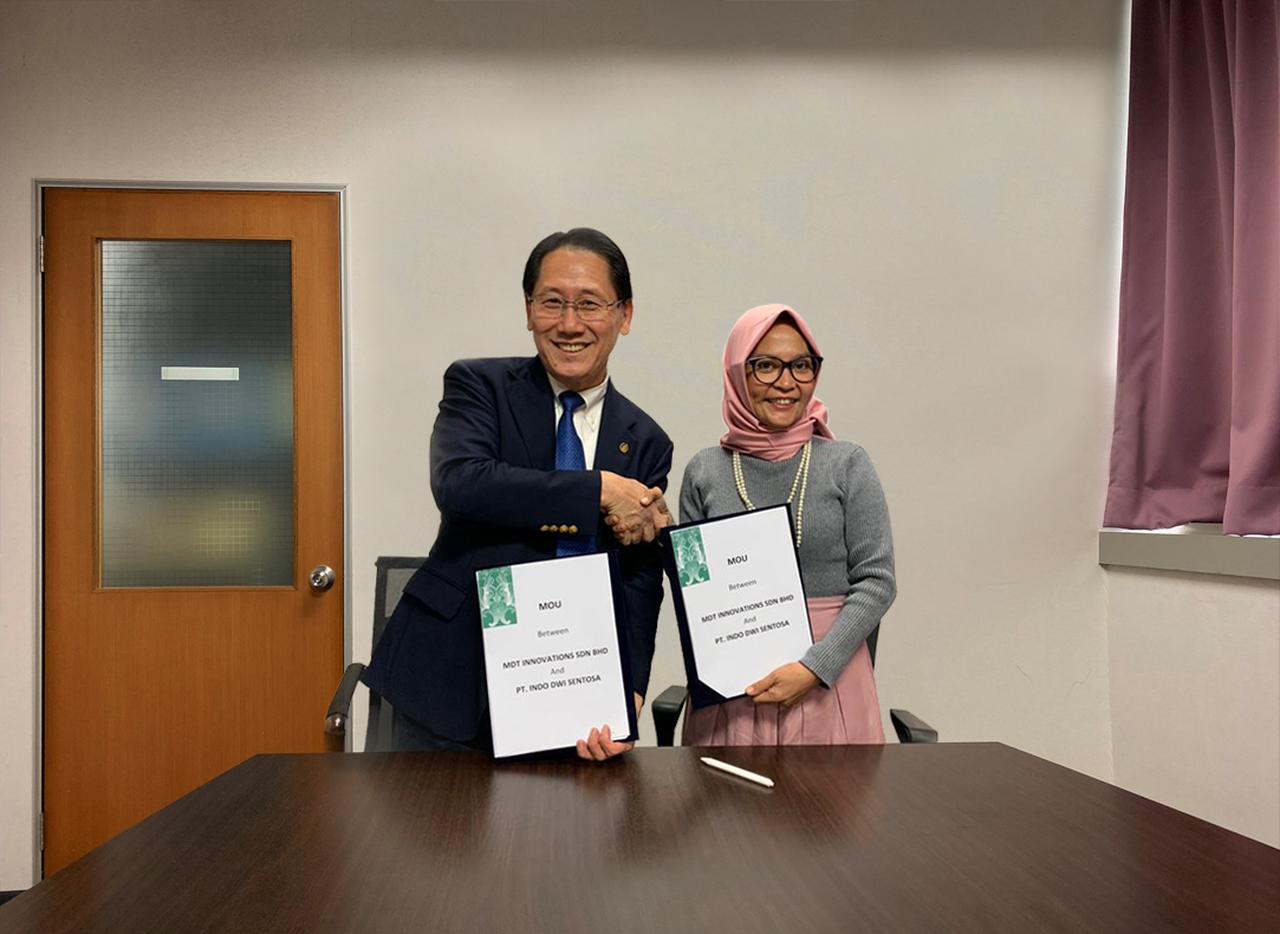 Liew Choon Lian and Devira Ros
"We are very excited about the new arrangement with both parties. Aside from leveraging on each other's prowess to offer improved solutions, this strategic partnership will further strengthen MDTi's regional presence in Indonesia," says Liew Choon Lian, Chief Executive Officer at MDT Innovations Sdn Bhd.
"We look forward to providing more clients with our value-added solutions as it can help create more opportunities in future," shares Yap Wei Loong, Chief Strategy Officer at MDT Innovations Sdn Bhd.
The visit to Malaysia by the representatives included a variety of activities that includes a presentation on linen management with demonstrations on product workability, followed by a site visit at a hospital to witness MDTi's linen management solution firsthand. The visitors were also taken to the National Cancer Institute (NCI) for a demonstration on MDTi's asset management system before the visit concluded with two MoU signings.
Devira Ros, Executive Director of PT Indo Dwi Sentosa states, "We are excited to witness the power of RFID technology. The visit has allowed us to conceive all things related to IoT and increase our product quality with MDTi's solutions. We are now able to bring a value-added service to our customers in-line with our government's mission to progress towards Industry 4.0".
"I'm very happy to be able to visit MDTi for a technical explanation of the application and firsthand view of its functionality in the field. I'm also thankful for this opportunity which will help develop the Indonesian market. I'm certain this collaboration will come with many benefits and a bright future," expressed Agus Suryana, CEO of PT Citra Expedisi Utama.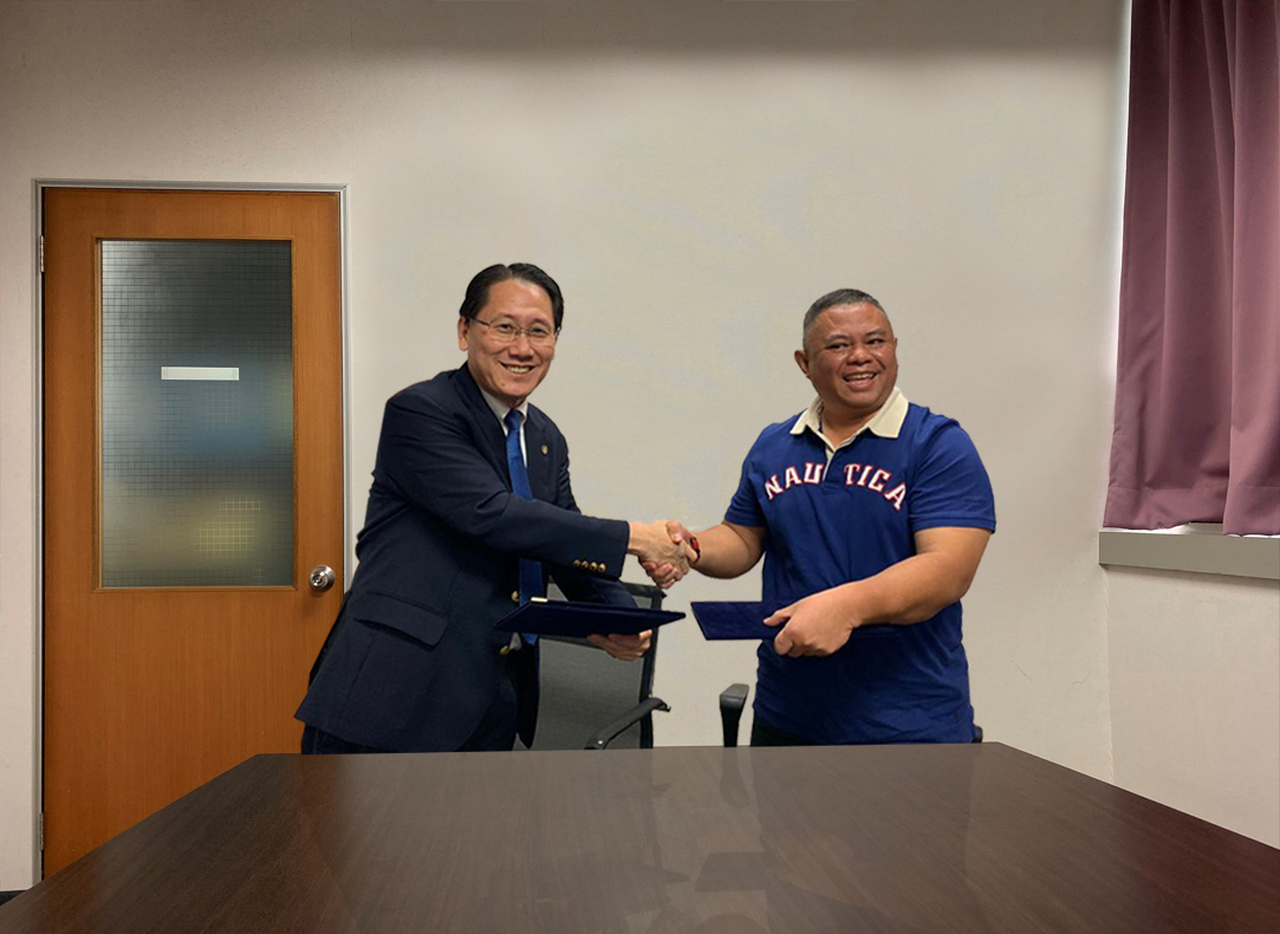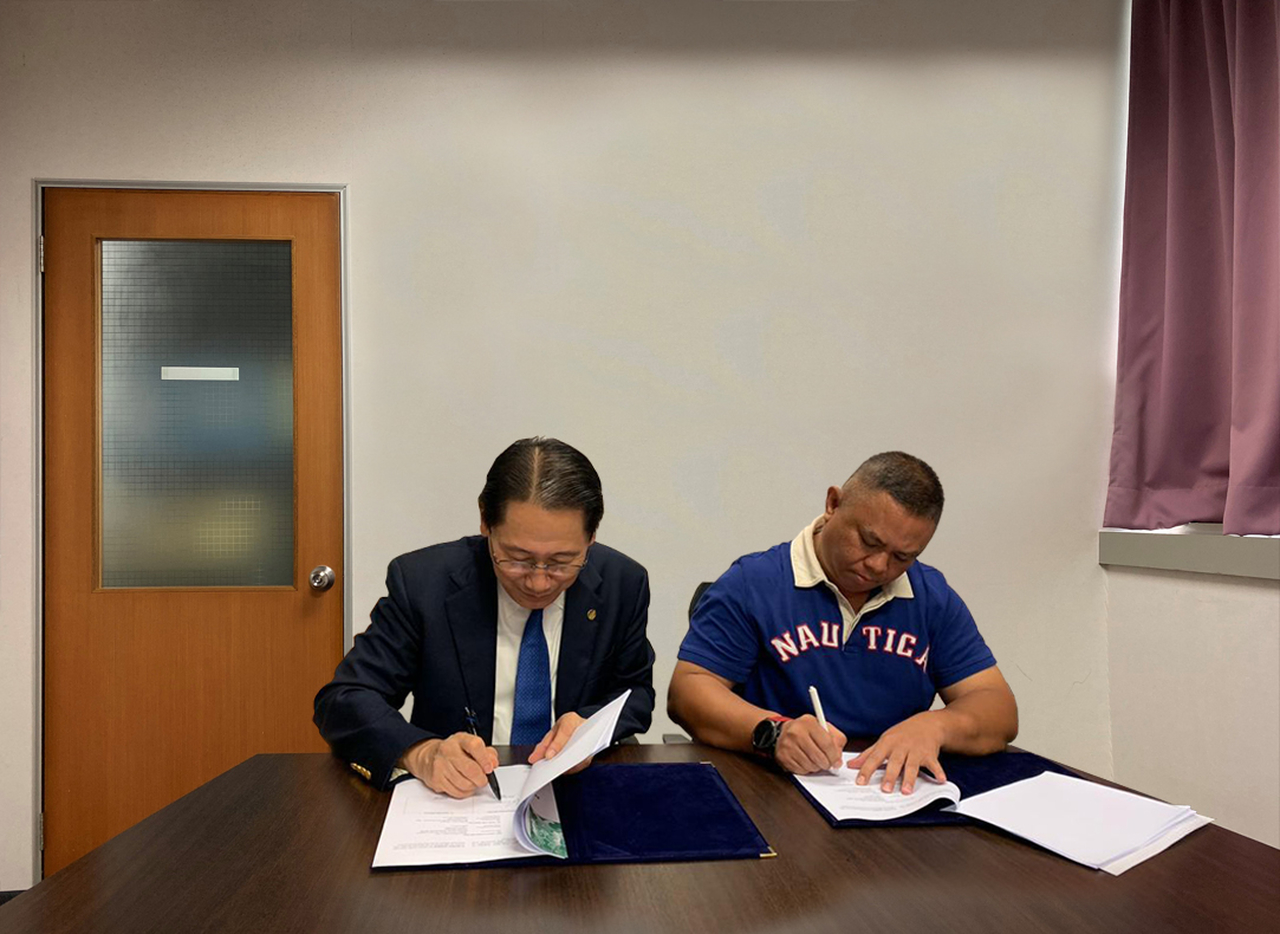 Liew Choon Lian and Agus Suryana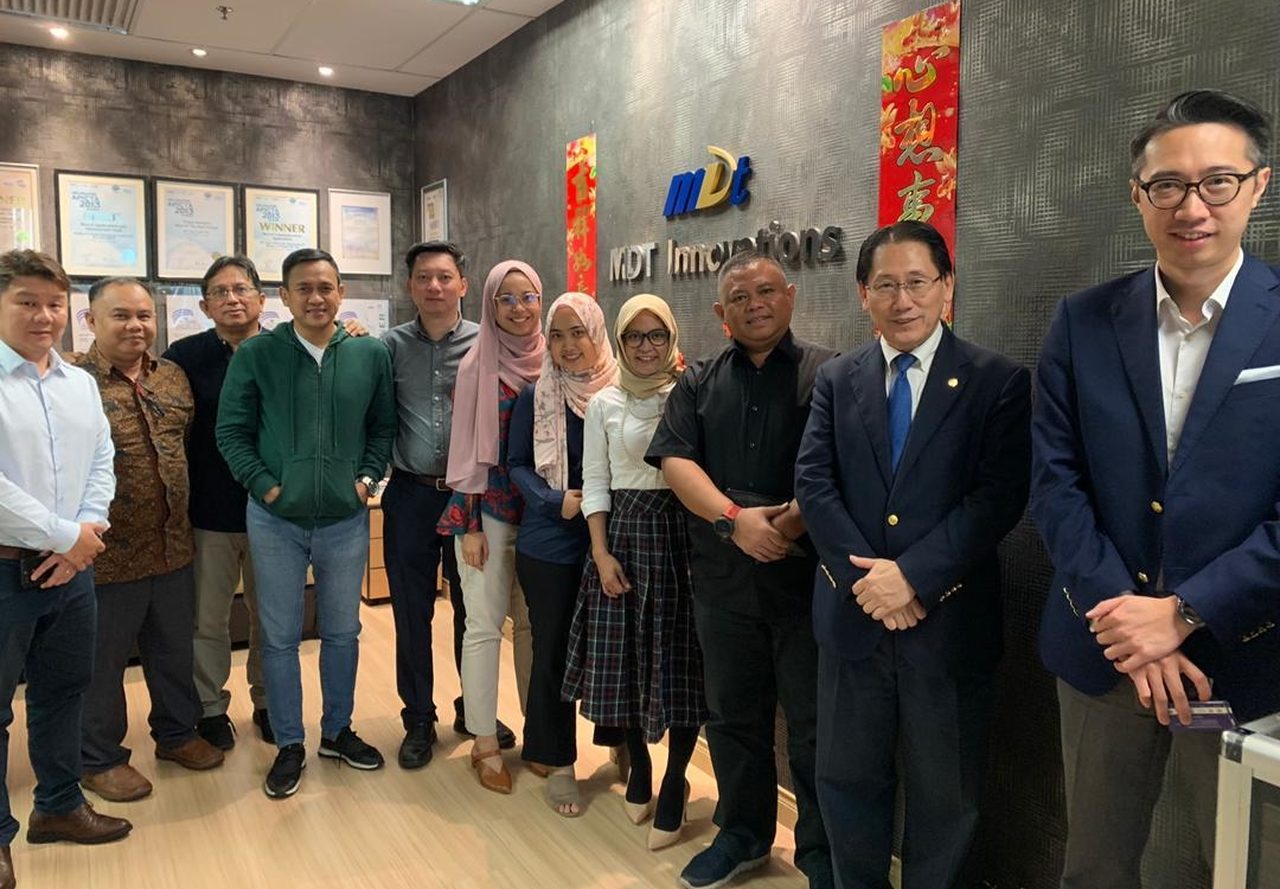 Kenji Liew, Pak Yanuar, Pak Donni, Pak Toto, Yap Wei Loong,Noor Fazliena, Nur Syafiqah, Agus Suryana, Devira Ros, Liew Choon Lian & Sim Hon Wai
Moving forward, MDTi will direct its focus on expanding its solutions to countries such as Vietnam, Philippines, Myanmar, Laos and the rest of Asia Pacific (APAC).
– END –
About MDT Innovations Sdn Bhd
MDT Innovations (MDTi) is an IoT (Internet of Things) pioneer in Asia Pacific with 38 intellectual properties. It is one of the fastest growing deep tech companies specialising in IoT solutions design, research and developments with strengths in intelligent wireless communications, computer vision, and artificial intelligence. MDTi provides software, hardware, application systems and technical services to various industries, in line with Industry 4.0 mega trends. Its standout engineering achievements include the development of world smallest NFC module known as MD770R, NFC in SIM Card, and LINOTAG which uses yarn as a transmitting antenna. Profitable since its inception, MDTi has experienced tremendous growth in export sales and grossed over a billion in accumulated sales. Its crowd movement, work in progress automation, and smart retail solutions are found in Fortune-500 semiconductor firms and retail chains in the United States, China, Indonesia, Japan, India, the Middle East and Australia, cementing MDTi's successful international presence.
About PT Indo Dwi Sentosa
PT Indo Dwi Sentosa started off manufacturing casual and sports footwear, as well as ready-made garments, which includes the following range of products: Underwear & Loungewear, Shirts & Blouses, Denim & Jeans, Jackets & Coats, Suits & Blazers, Trousers & Shorts, T-Shirts & Polos, and Dresses & Skirts. Having garnered success in the apparel and footwear business, the company began expanding its market by exporting to other Southeast Asian countries. Currently, Asia remains its main export market, making up about 80% of overseas sales. The company has now broadened its offerings to include linen supply to Hospitals and Hotels.
About PT. Citra Expedisi Utama
PT Citra Expedisi Utama is involved in a multitude of industries with its main business involving airport support services such as cleaning, draining and tank maintenance in the aviation industry. This includes wet washing, dry washing, carpet installations and polish or waxing services for aircraft interior/ exterior, cabins and cargo aircrafts during transits and night stops. Aside from this, the company specialises in linen material through its laundry management system software. Its remaining list of services include providing support for waste management procedures and regulation, as well as environmentally friendly infrastructure for green building concepts.
For more enquiries, kindly contact us at:
Stephanie Chung
Senior Manager of Special Projects & Corporate Affairs
MDT Innovations Sdn Bhd
chung@mmdt.cc
017-341 2949
Jeswena Kaur
Assistant Manager, Business Development
MDT Innovations Sdn Bhd
jeswena@mmdt.cc
012-348 4897