ABOUT CHAIRMAN & CEO
MR. LIEW CHOON LIAN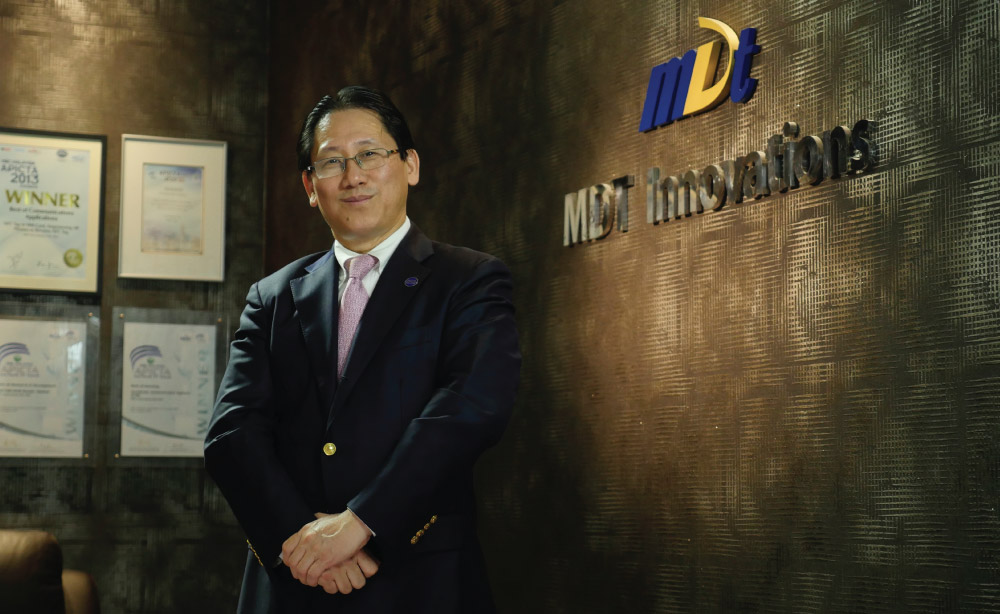 Liew Choon Lian is the Group Chairman and CEO of MDT Innovations. Liew guided MDT Innovations to a place in history when it emerged 12th in the Fast 500 Asia Pacific 2011, the highest ranking ever achieved by an Asean company. Between 2006 and 2013, the company won 13 Asia Pacific ICT awards, including two Prime Minister's Best of the Best awards. It has also won the Red Herring Top 100 Asia Company 2008 and the Red Herring Top 100 Global Company 2009 awards. These awards testify to the company's strengths in technology and innovation.
In the early 1990s, Liew was among the top market analysts of a hot technology called "multimedia", with Nick Arnett of Multimedia Corporation. Liew was also among the key players involved in pen-based and mobile computing, working with Jeff Hawkins, Donna Dubinsky (Palm Computing) and Maeda (Sharp Corporation), which resulted in the successful Palm Pilot and Zaurus.
At Fuji-Keizai USA, Liew became a very successful industry analyst; then a strategic consultant in New York, San Jose and Tokyo, serving world-class corporations such as NTT, Panasonic and NEC. Liew was eventually hired by Matsushita (Panasonic) Corporation as General Manager of Worldwide Operation based in Fujisawa before becoming an entrepreneur.
Liew was among the 13 members of the Local Advisory Panel to the Ministry of Science and Technology and MDeC, providing input on enhancing Malaysia's ICT competitiveness. Abroad, Liew plays a vital role in major ICT events as a speaker, judge or panel member.