Anti-Bribery and Anti-Corruption Policy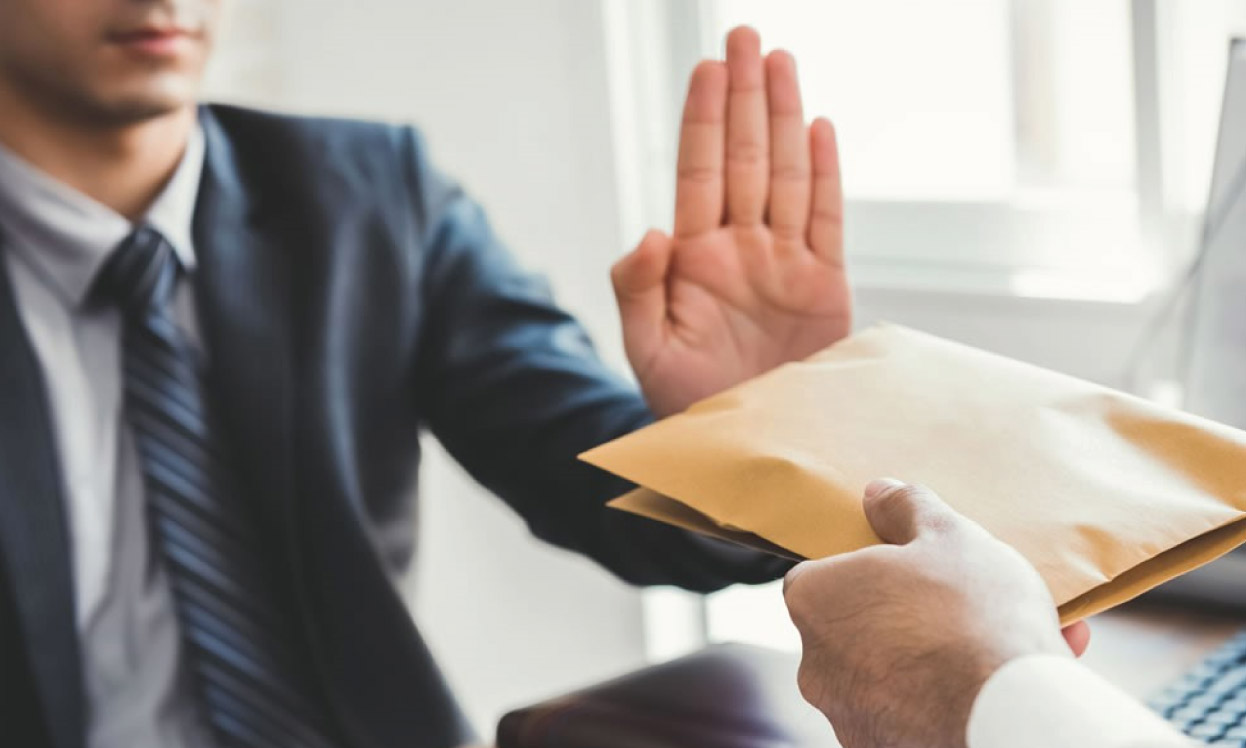 Introduction
MDT Innovations Sdn Bhd (MDT) conducts its business professionally with integrity. Our reputation is built upon our values of doing business ethically and as part of our commitments to our values, we will have a zero-tolerance policy for any act of bribery and/or corruption. MDT is committed to comply with the standard and the requirements of anti-bribery and anti-corruption ("ABAC") laws in the jurisdictions it operates in. ABAC laws generally prohibit giving or offering anything of value to improperly influence business decisions or to obtain improper business advantages.
Definition
A bribe, in broad terms, is an inducement or reward offered, requested, promised or provided in order to gain any commercial, contractual, regulatory or personal advantage. This can be in the context of giving or receiving the bribe. An offence is committed when the bribe is coupled with an intention of inducing, a reward for or in anticipation for a person to improperly perform their function or if the request, agreement to accept or acceptance of the bribe itself constitutes or is believed to constitute the improper performance of an activity. In addition, offering a bribe to a public official to induce that public official to obtain or retain business, or an advantage in the conduct of business or any regulatory approvals (and that is not permitted by local laws), will also be an offence.
Code of Business Conduct
MDT's Code of Business Conduct guides our business relationships and provides a baseline for our ongoing review of ethical work standards, including but not limited to:
We prohibit the direct or indirect use of bribery, kickbacks, payoffs or other corrupt practices by any individual employee, agent or other parties acting on our behalf in the hope of gaining a business advantage, or to reward a business advantage that was received to other parties;
We will report suspected and known incidents of bribery and corruption to relevant authorities;
We will maintain accurate books and records and have appropriate internal controls in place which will evidence the business reasons for giving and/or receiving payments from/to third parties;
We must not make any facilitation payments to a government official to facilitate regulatory approvals or to expedite regulatory procedures;
We prohibit the giving, offering or promising of bribery, kickbacks, payoffs or other corrupt practices to a foreign public official to induce that public official to obtain or retain business or an advantage in the conduct of business that is not permitted by laws of Malaysia;
We must not request, agree to receive or accept payment from a third party knowing or suspecting it is offered with the expectation that it will obtain a business advantage for them or knowing or suspecting that it is offered or provided with an expectation that a business advantage will be provided by MDT; and
Using office or position for gratification (bribe) (abuse of power/position)
Our Commitment
Our reputation for acting fairly is built upon our values of the company and employees. As part of our commitment to ethical business practices, we will not tolerate acts of bribery and corruption. We expect our third parties to share the same commitment and to uphold our values and high ethical standards. The prevention, detection and reporting of bribery and other forms of corruption is the responsibility of all those working for us, those supplying services to us and those under our control.
In line with this commitment, external parties and/ or any other parties with a business relationship with MDT can raise concerns about actual or suspected wrongdoings (without any fear of reprisals or retribution) on matters relating to (including but not limited to) corruption, fraud, theft, abuse of power and/ or authority and/or any conduct which is an offence or breach of law by contacting Designated Whistle Blower Officers (DWO).
Chairman of the Board
Dato' Fong Teng Fook
MDT Innovations Sdn Bhd
19th Floor, The Pinnacle, Persiaran Lagoon,
Bandar Sunway, 46150 Selangor
Malaysia.
---
All information will be treated with strict confidentiality unless we are under legal obligation
to disclose or required to disclose on a strictly confidential basis to legal or auditing
professionals to obtain their professional advice.