MDT Innovations' Export Excellence Awards 2021 Win
Internet of Things (IoT) enabler bestowed a win at Export Excellence Awards (EEA) 2021.
SHANGRI-LA KUALA LUMPUR, MALAYSIA, 27th January 2022 – MDT Innovations Sdn Bhd (MDTi) is one of four companies to bag the Most Promising Award at the 2nd edition of the Export Excellence Awards, (EEA) 2021 Gala Dinner held at Shangri-La Kuala Lumpur. The event returns with a total of 30 awards after a break due to Covid-19 restrictions, to salute exporters who excel in delivering Malaysian products abroad. Exporters in various sectors, geographical regions and sizes were present, with Carlsberg as the official beer sponsor.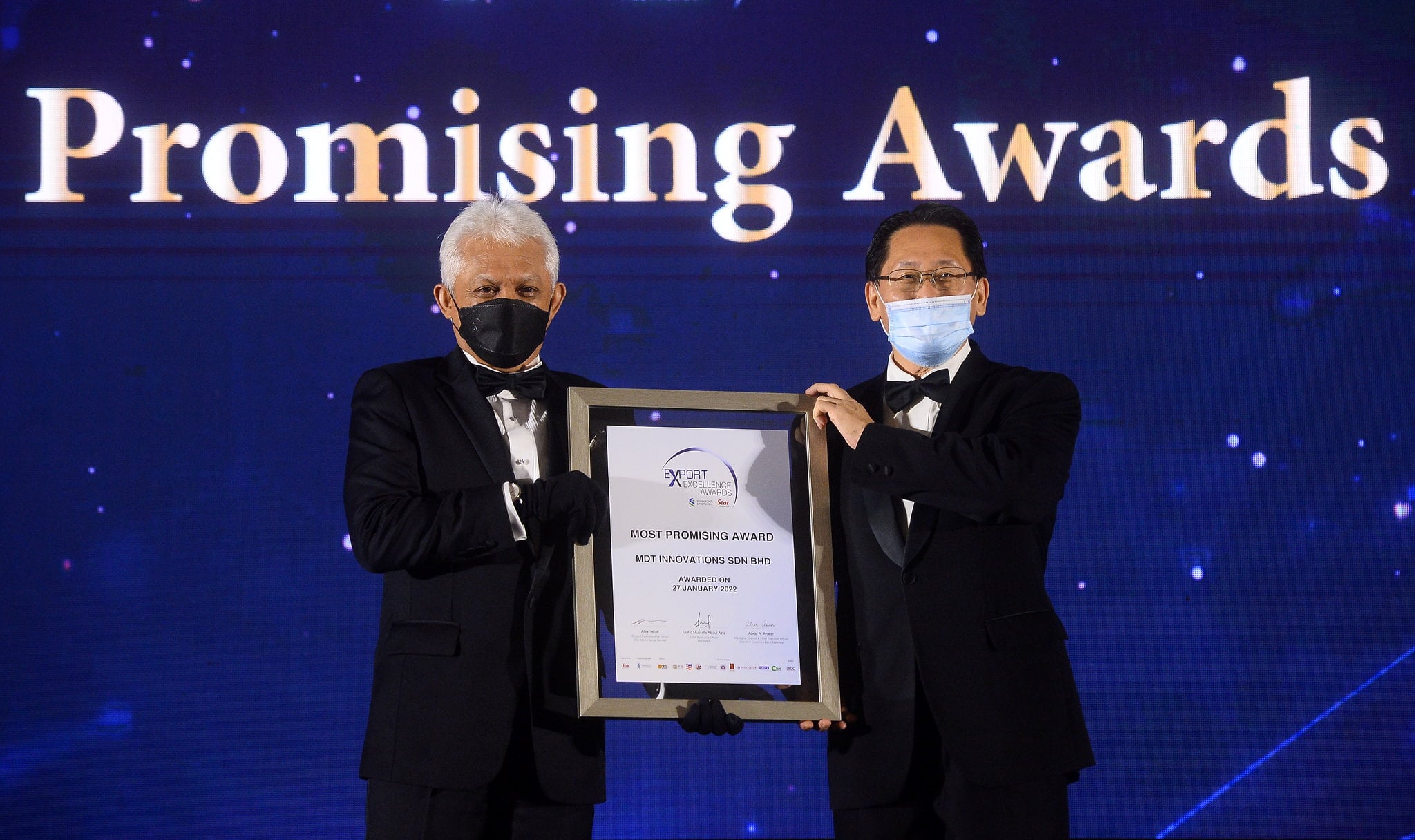 MDT Innovations Sdn Bhd Group CEO, Liew Choon Lian (right) receiving the Most Promising Award from MATRADE CEO, Mohd Mustafa at EEA 2021. — Kumpulan Modal Perdana Sdn Bhd – 547734-D Facebook page
"As a company involved in the Internet of Things (IoT), we are privileged to receive the Most Promising Award at an event organized by reputable organizations such as Star Media Group, Standard Chartered and MATRADE. It demonstrates the quality of our IoT solutions in the fast-paced business environment, elevating MDT Innovations' presence as the nation's leading IoT solutions provider," says Liew Choon Lian, Group Chief Executive Officer at MDT Innovations Sdn Bhd.
The event's guest of honour, Datuk Seri Mustapa Mohamed, Economic Affairs Minister, said the EEA plays a definitive role in enhancing industry excellence by recognising and giving appreciation to the calibre and ingenuity of key drivers of the Malaysian economy. "These awards could not have come at a more opportune time. We're living in a time of extraordinary change, where we've had to change the way we live, rethink the way we work, and relook at how we can create a more sustainable future for people and the planet," he shares.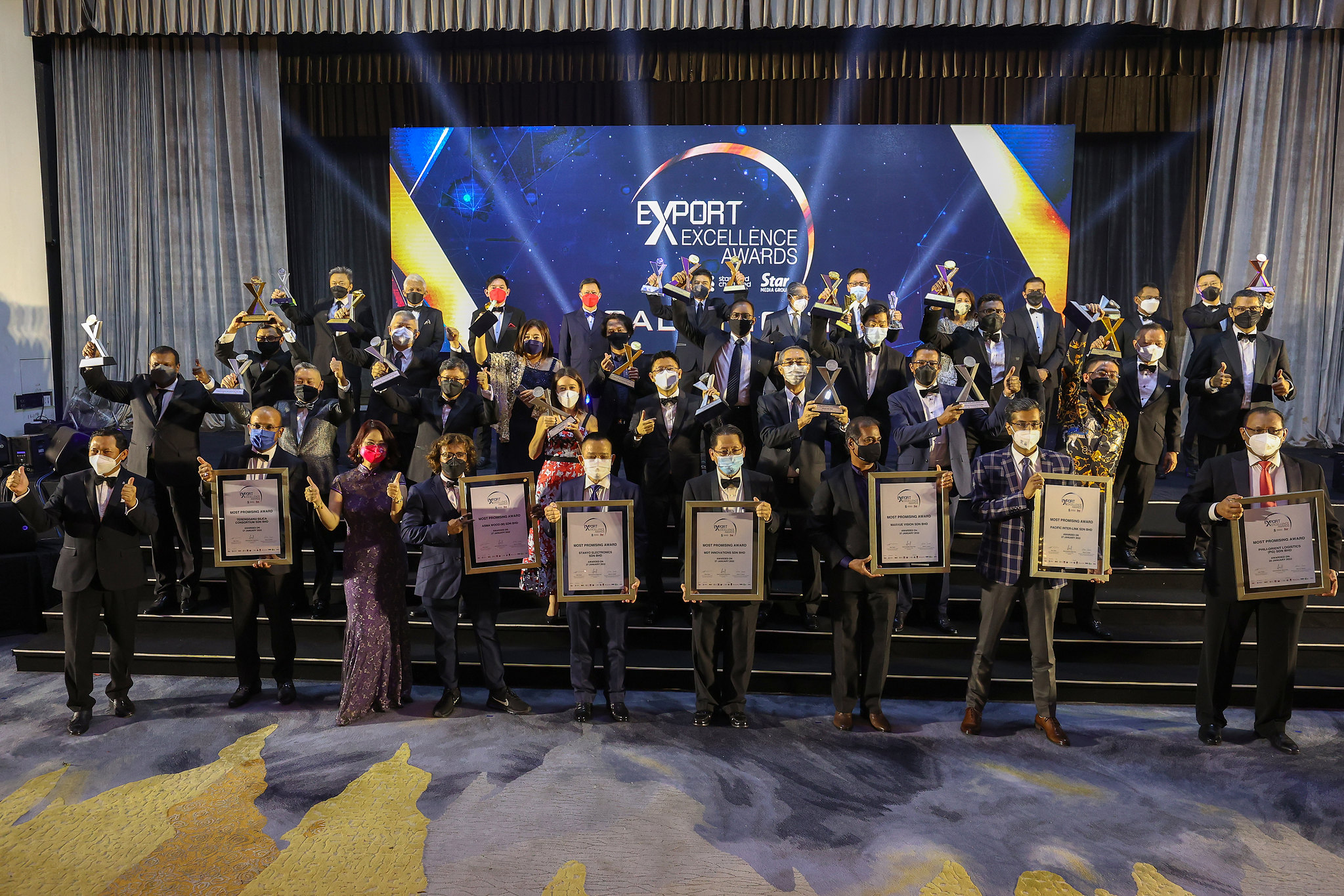 One for the album: (Back row) SMG CEO, Yeow (3rd from left), MATRADE CEO, Mohd Mustafa (2nd from left), SMG Director, Chan (4th from left), Economic Affairs Minister, Datuk Seri Mustapa (6th from left), Standard Chartered Bank Malaysia Chairman, Chia (4th from right), Standard Chartered Bank Malaysia MD & CEO, Abrar (3rd from right), MITI Sec-Gen, Lokman (2nd from right), (Second row) Standard Chartered Malaysia Consumer, Private & Business Banking MD & Country Head, Sammeer (right), (Front row) SMG Chief Business Officer, Lydia Wang (3rd from left), Standard Chartered Saadiq Malaysia CEO Mohd Suhaimi Abdul Hamid (left), with EEA 2021's winners. — GLENN GUAN/The Star.
Star Media Group Bhd (SMG) CEO Alex Yeow says the EEA provides a platform to showcase Malaysia's capabilities to the world adding that, "with this, we want to recognise and honour successful exporters and their contribution to our economy. You have proven that we can stand tall among international giants. This could not have been more evident than within the last year alone."
Standard Chartered Bank Malaysia Managing Director and CEO Abrar A. Anwar says Malaysia remains one of the leading exporting nations in the world and that, "according to a Standard Chartered study, 'Borderless Business', European and US companies ranked Malaysia as the second most favourable SEA country for opportunities to establish or expand their resourcing, selling or operations over the next six to 12 months. We hope the awards will inspire and encourage more businesses to grow beyond Malaysia while honouring the heroes of the nation who are showing tremendous resilience while navigating global headwinds and demonstrating excellence by thriving in adversity."
The event was also attended by International Trade and Industry Ministry (MITI) Secretary-General Datuk Lokman Hakim Ali, Standard Chartered Bank Malaysia Chairman Datuk Yvonne Chia, Malaysia External Trade Development Corporation (MATRADE) CEO Mohd Mustafa Abdul Aziz, Credit Guarantee Corp Malaysia Bhd Senior Vice-President Mohamed Azman Mohamed Taufik, SMG Director Chan Seng Fatt, as well as other heads of companies and corporate guests. Aside from the gold and silver winners in five industry categories, the event recognised several winners with special awards which includes two Exporters of the Year, one for Halal Products, and another for Thriving in Adversity.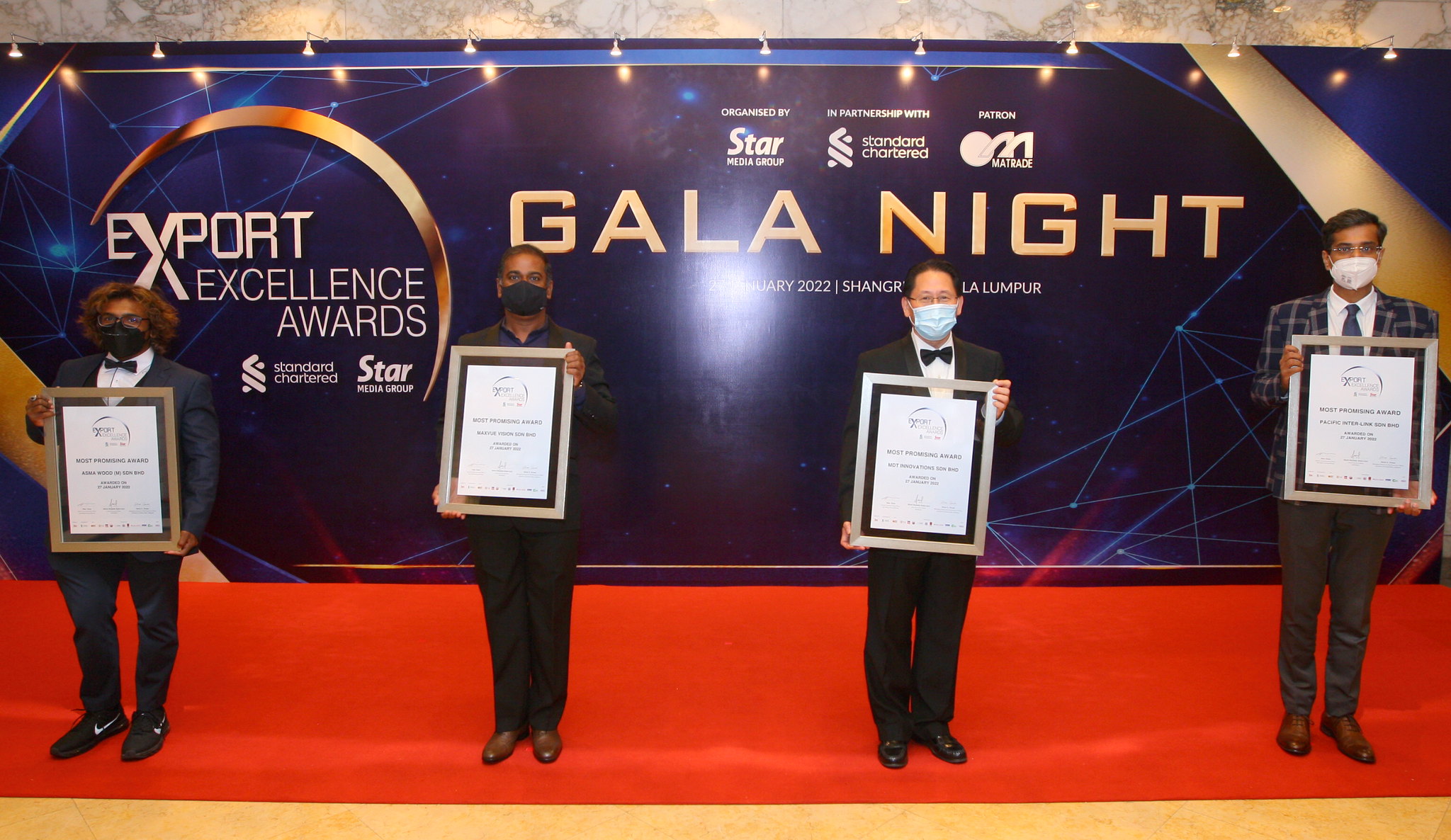 MDT Innovations Sdn Bhd Group CEO, Liew Choon Lian (2nd from right) holding the Most Promising Award at EEA 2021, among leaders of four other companies. — www.exportawards.com.my gallery
About MDT Innovations Sdn Bhd
MDT Innovations (MDTi) is one of the fastest growing deep tech companies in Asia Pacific focusing on IoT (Internet of Things), cybersecurity and digital ID. The company's underlying strength is fundamentally in its 38 intellectual properties in areas such as miniaturization, low energy, wireless design, and neural networks. These drive MDTi's competitive advantage in areas of intelligent wireless communications, computer vision, as well as artificial intelligence for education, manufacturing, retail, government, and aviation. The immense excitements of IoT and Industry 4.0 mega trends has further put MDTi in the spotlight through its standout engineering achievements in the development of world smallest NFC module, MD770R, NFC in SIM Card, and LINOTAG which uses yarn as transmitting antenna. MDTi's solutions in crowd movement, WIP automation, and smart retail solutions are found in Fortune-500 semiconductor firms and retail chains in China, Malaysia, and Australia. Profitable since its inception, MDTi has seen tremendous growth in export sales, where it has grossed more than a billion of accumulated sales to date. As of 2018, 98% of total revenues are contributed by export sales, which is evidence of MDTi's successful international presence.
About Export Excellence Awards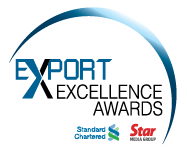 EEA 2021 is organised by Star Media Group (SMG) in partnership with Standard Chartered, with Matrade as patron. It is audited by BDO. The awards programme aims to build a community of Malaysian exporters to support one another, share thought leadership and best practices with the industry's elite and provide a platform for exporters to showcase their capabilities and global potential. For more information on EEA 2021, visit exportawards.com.my, contact Victor at victorcheong@thestar.com.my or Jency at jencyjohn@thestar.com.my.
For more enquiries, kindly contact us at:
Jeswena Kaur
Manager, Business Development
MDT Innovations Sdn Bhd
jeswena@mmdt.cc
012-348 4897