MDT Innovations Sdn Bhd Wins Malaysia Best
Employer Brand Award 2019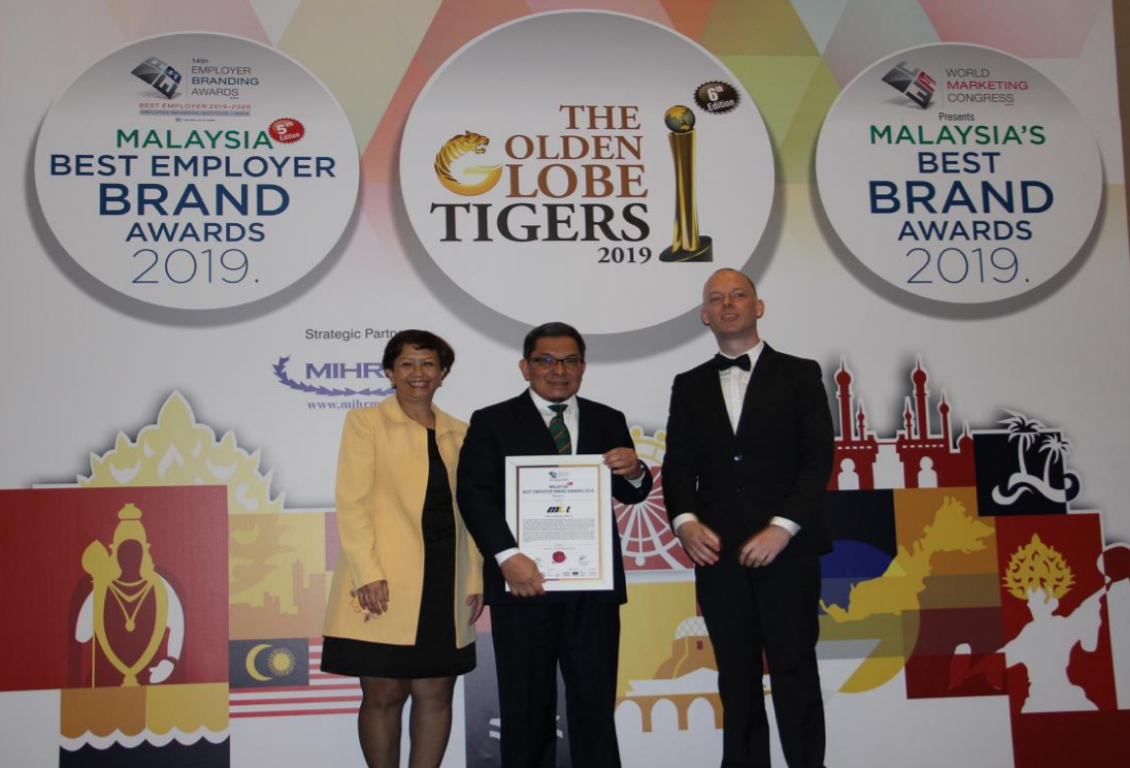 Mohd Radzai Mohd Salleh, Director of Planning and Corporate Affairs represented the company to receive the award
Petaling Jaya, Malaysia, 2019 – MDT Innovations Sdn Bhd (MDTi) was conferred the prestigious Malaysia Best Employer Brand Award 2019 by the recent World HRD Congress held at Le Meridien Hotel, KL Sentral.
The award is testimony of the company continued commitment to developing and enhancing its human capital to drive growth, performance, and transformation. At MDTi, we are proud to have built a human resource management system which enhances accountability, ownership and productivity through employee engagement, and fosters an environment where everyone has the opportunity to reach his or her full potential. We are indeed honoured by the award, and the award motivates us to continue to raise the bar in terms of human capital development and management.
"We continue to put high emphasis on excellent qualities in translating and combining vision with action in human resources strategies and cultivating competencies for the future to enable the company to be ready to take on challenges ahead", according to the Group CEO, Mr. Liew Choon Lian.
The Malaysia Best Employer Brand Awards features top organisations exemplary in HR, and have used marketing and communications effectively for HR development. The awards are granted based on independent research on the organisations' ability in organisational development, and in translating the company's vision into HR strategies and competencies.
The awards are also endorsed by the World Federation of HR Professionals, CHRO-Asia, and the Malaysian Institute of HR Management.