Active Tag / Reader
Active-Readers3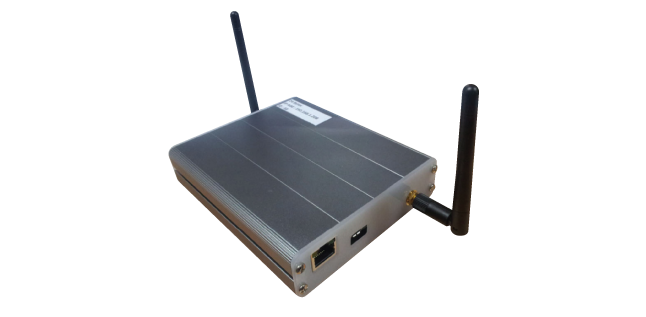 Mi5100A is a directional active RFID reader suitable for wide range detection of people and objects.
Access Management:
Access Control Management, Parking Management, Electronic Toll Collection, and Custom Safety-inspection.
Employee Tracking and Management:
Attendance Management, Employee Monitoring, Security Patrol System.
Asset Management:
Storage and Data Collection, Goods Mobility Tracing and Control, Automatic Container Identification and Tracking Management.
Ubiquitous Network:
Intelligent Object Flow Management, Object Control and Operation, Sensory Network Operation.
2.4GHz ISM microwave band, up to 256 channels
32-bit RISC ARM microprocessor
• Dual port 50Ω antenna with SMA connectors ½ wave whip
• Open to higher gain antennae
• PoE ( Power over Ethernet) (IEEE802.3af)
• Ethernet (LAN) (IEEE802.3)
• Universal Series Bus (USB)
• RS232C
• 5V @ 1Amp DC
• USB
• PoE
135mm x 115mm x 30mm
(Bare Board: 125mm x 100mm x 15mm)
• 150m radius line of sight
• Effective 80m radius
Effective can recognize up to 200 tags simultaneously