MALAYSIA ACHIEVES ITS HIGHEST RANKING IN DELOITTE'S TECHNOLOGY FAST 500 ASIA PACIFIC PROGRAM
Homegrown MDT Innovations is Malaysia's Fastest Growing Technology Company at #12 in the Asia

Pacific rankings, with 3130% revenue growth

Top 500 average revenue rises to 476%

Boom in gadgets and web, fuel semiconductor and internet sectors in the region

Big shift from Western export market to intra-regional and domestic demand model
MALAYSIA, 1 December 2011 – Deloitte Malaysia today announced that MDT Innovations Sdn Bhd is Malaysia's fastest growing technology company for this year's Deloitte Technology Fast 500 Asia Pacific program, the 10th edition of this competition which ranks the region's 500 fastest growing technology firms.
Deloitte said Malaysia-based MDT Innovations, a specialist in Radio frequency identification (RFID) technology and application solutions grew by 3130% in revenue over a three-year period. Average revenue of the Top 500 firms achieved 476%, a considerable increase from 2010's 374% and 2009's 361%.
"At #12 in overall rankings, MDT Innovations has established itself in a unique league with the highest growth technology growth companies in Asia Pacific. This year's results support the trend line of strong performance for the information and communications technology (ICT) subsector in Malaysia. Digitization and convergence of Internet, mobile communications, digital media, IT systems integration, and component / device manufacturing have allowed this industry to flourish, as demonstrated by Malaysia's Technology Fast 500 award results since 2008. A combination of government investments and its positive attitude toward ICT, an educated workforce, base ICT infrastructure, and increasing consumer and SME broadband penetration, have all positively contributed to an emerging, and increasingly vibrant ICT sector in Malaysia. We expect this trend line to continue," said John E Goeres, Industry Leader of Deloitte Southeast Asia's Technology, Media and Telecommunications (TMT) practice.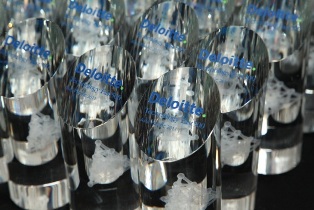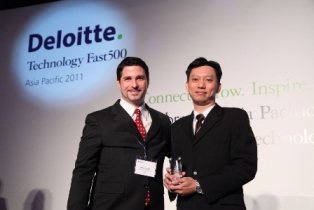 As the fastest growing technology company in Malaysia, MDT Innovations' competitive advantage can be traced to solid R&D investments and a track-record of RFID engineering competencies stemming from early involvement in the design and development of advanced display products and RF components.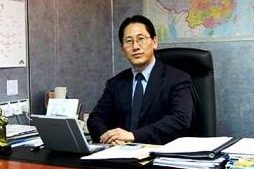 Mr Liew Choon Lian, Chief Executive Officer of MDT Innovations, said: "We are indeed very pleased and honored to be given this prestigious award from Deloitte. I would like to express my utmost gratitude to all the people who have contributed to the success and helping us win this award, as we strive to achieve greater height.
We are a small company with a big vision. The secret of our success is attributed by our continued research and development of next generation, highly competitive key components and modules, which fit perfectly into the bigger picture of highly sellable finished goods. Our products help our customers expand their market drastically, and hence we grow with them in a significant way.
Looking ahead, MDT Innovations will continue to strengthen its R&D, improve its product quality, expand its business scale while maintaining its competitive edge with a world class customer service, in order to become a market leader in the RFID and Security industry, as an internationally established company.