TECH FIRMS GAINING GLOBAL TRACTION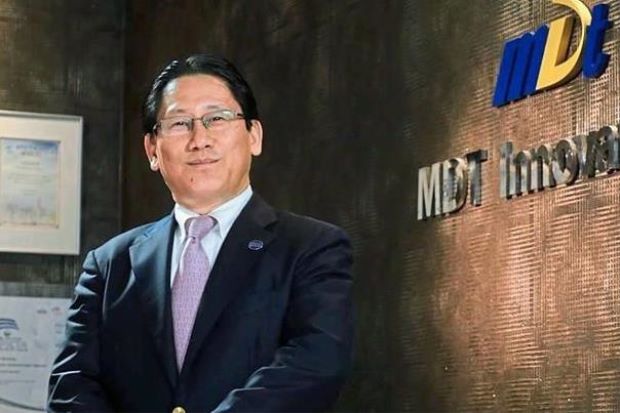 MDT group chairman and CEO Liew Choon Lian
Technology and innovation are growing at the speed never seen before and companies are implementing technology in every aspect of our lives. In Malaysia, we are not left behind, as we see some of our tech global icons emerging as market leaders in their respective niche industry. Under an initiative called the Global Acceleration and Innovation Network (GAIN), the Malaysia Digital Economy Corporation (MDEC ) aims to help develop high-potential Malaysian technology companies into regional and global champions.
MDT Innovations Sdn Bhd is involved in the design, research and development of Internet of Things (IoT) solutions.
The company, which already present has client footprints in over 20 countries, expects to further grow its global presence very aggressively.
Group chairman and CEO Liew Choon Lian foresees greater market demand that would in turn create a more marketable identity in its goal to further tap into top-tier corporate clients around the world.
MDT Innovations' biggest export markets at the moment are China, Taiwan, Hong Kong, Japan, Indonesia and Australia, and it hopes to expand further in Africa and the US.
"GAIN platform is a great opportunity for companies like us to accelerate into new markets," Liew told StarBiz.
MDT Innovations is among the region's fastest growing technology companies, focusing on entire IoT value chains, ranging from intelligent wireless communications to analytics solutions.
It's innovative solutions are being applied in everyday usage such as in asset tracking in telecommunications, e-payment in financial services, shopper analytics for retail, and crowd movement tracking in education and aviation.
Liew says the company is among the country's fastest growing companies by revenue, having grown over 40% year on year, as well as its involvement in the technology industry's current mega-trend, which is the IoT.
"Besides, our track record in our exports and sales as well as our ambitious growth plans for the future are in line with our globalisation plans," he noted.
Among the company's engineering achievements is the development of the world's smallest Near Field Communications (NFC) module, the MD770R, and NFC in SIM cards.
The company's solutions in crowd movement, work in progress automation, and smart retail solutions are based on its intelligent wireless sensor systems.
These solutions are found in Fortune-500 semiconductor firm as well as retail chains in Malaysia, China and Australia.
MDT Innovations has seen tremendous growth in foreign sales, with over 90% of its total revenue contributed by export sales.
It is a multiple MSC Asia Pacific ICT Award winner, clinching the titles in 2006 and 2007, and also a winner of the Best of the Best and The Prime Minister Award in 2007.
In 2011, MDT Innovations was ranked 12th in the Deloitte Technology Fast 500 Asia Pacific.
It is also Malaysia's fastest growing company, growing tremendously by 3130% between 2008 and 2010.