WHAT PAST APICTA WINNERS SAY MDT Innovations – Winner of the Prime Minister's "Best of the Best" Award at APICTA 2007
By StarSpecial Published on 8th October 2009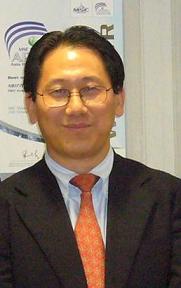 CEO MDT Group of Companie, Liew Choon Lian
According to the chairman and CEO MDT Group of Companies, Liew Choon Lian (pic), "Winning the APICTA 2007 Prime Minister's "Best of the Best" award put us in the limelight compared to previously where we did not have that kind of exposure. Revenue from local sales have risen as a result of the APICTA win. It has also given us added value in our plan to build our overseas revenue base. It has also boosted the confidence and morale of the company's management and staff."
About The Company
MDT Innovations (MDTi) is a majority owned subsidiary of Multimedia Display Technologies (MDT). MDTi obtained the prestigious MSC status in March 2005. The company's main business activities include component engineering, systems design, software development, and application solutions in RFID; advanced display devices; and mobile information technologies.
MDTi's core RFID activities are in research, design, development, implementation, and maintenance of RFID key components and system integration. The engineering team at MDTi focuses on developing full- fledged RFID (Radio Frequency Identification) key components, comprising of RFID inlays, tags, readers/scanners, antennae, and software tools. Being a pioneer in passive 2.45GHz RFID systems, the company has since expanded its line of RFID products to all passive and active solutions.
Since 2003, MDTi is now the leading provider in 13.56MHz High Frequency (HF) and 860MHz-960MHz Ultra High Frequency (UHF) RFID solutions with satisfied customers in Japan, China, India, Indonesia, and Malaysia.
MDTi's engineering competencies in RFID are attributed to its earlier involvement in design and development of advanced display products and RF components.
Emphasizing on LCD-, PDP- (plasma), and OLED-based displays, the development of analog-digital boards, OSD (on screen display) firmware, display drivers, video scalers, RF circuit design and HDMI modules had brought technology advancements to the company knowledgebase not only in RFID products, but also in display products such as LCD & PDP televisions, LCD and CRT display monitors, DVB (-S,-T,-C) set top boxes, HDMI modules, mobile computing based displays and wireless AV (audio-video) transmissions.
The original article was published in StarSpecial on 8th October 2009